A simple question may erupt in the mind of any organisation that today, why social media is important, why social media is important for business and how to use social media for marketing so on and so forth but we all know how social media has grown today into one of the most powerful and essential matrices, where the platform is utilised not just for social networking but also as a powerful tool for digitally promoting your business and products.
The power of social media is unquestionable, as you can reach a big number of potential customers within seconds of publishing an ad, cutting your costs and improving your campaign and reach your target audience with these social media ads.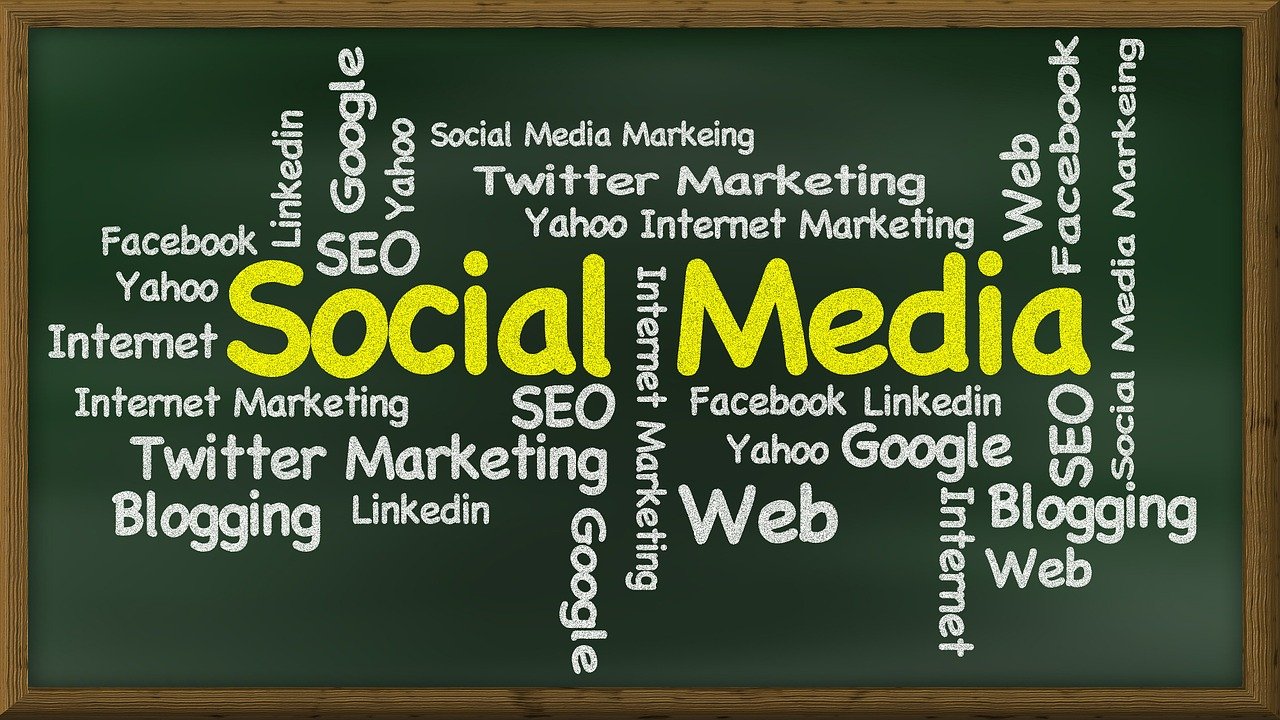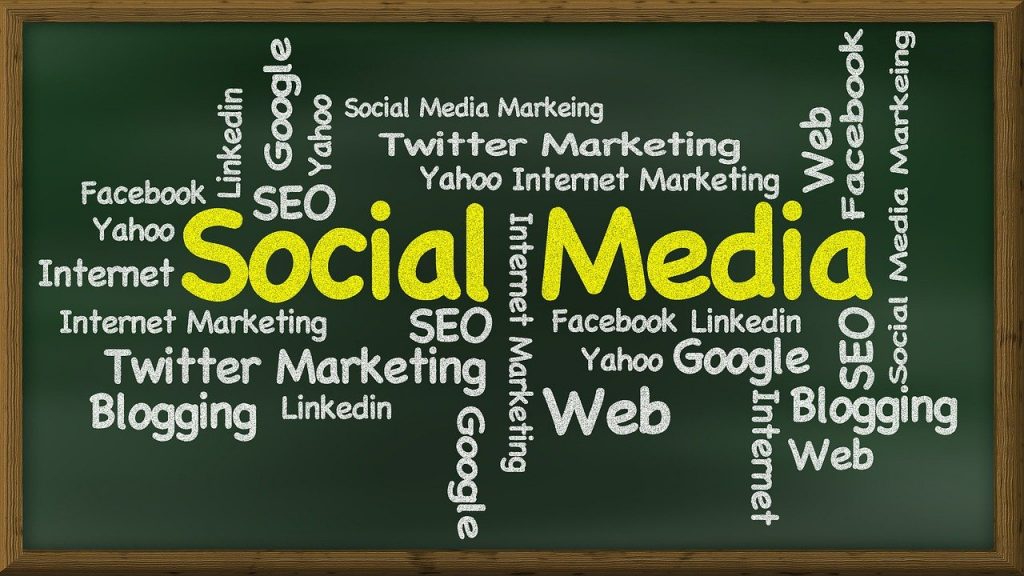 Let's take a simple fact: Your company needs to be on social media. Social media is an integral part of your company's marketing plan. Why social media marketing, because it enables you to engage with your customers, build brand awareness, and thus, increase leads and sales.
Every month, more than three billion people are using social media throughout the world, and the number of users and engagement on major platforms continues to rise. You may not notice, but you're all set to start social media marketing for business right away. To be successful, you don't need to be fluent in every terrifying jargon or get a certain number of followers.
Social media has enormous potential for businesses because customers utilise social media on a regular basis and are exposed to businesses. It also presents huge challenges for businesses, however, businesses have considerable challenges because it is a constantly changing place that is overwhelming and busy.
It's difficult to keep up with changing social media trends so how businesses use social media for marketing, to answer that a B2B review and rating company Clutch teamed up with marketing agency Smart Insights to investigate the state of social media marketing. They surveyed somewhere approx. 344 social media marketers from across the world to find out why social media marketing is important, what is the most compelling content to share, what is the most prominent hurdles are, and what social media toolkit agencies have.
What were the outcomes?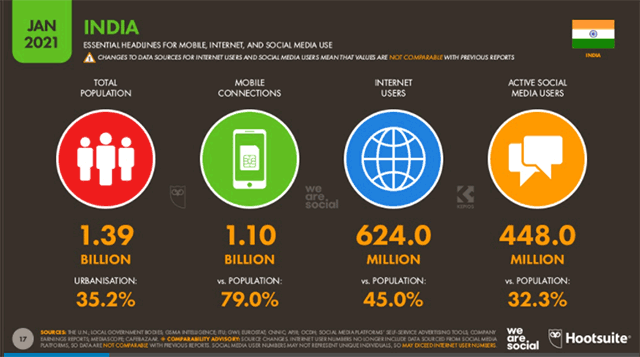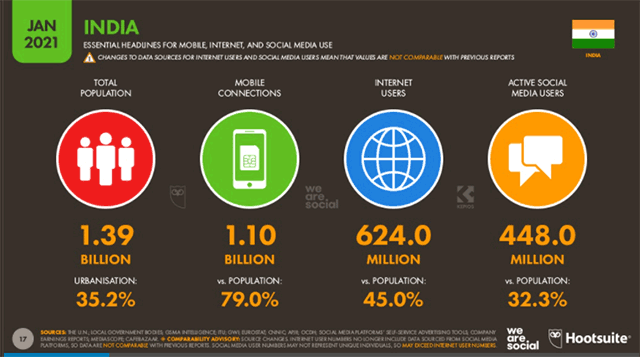 According to 52% of social media marketers, social media has a significant impact on their business's sales and revenue.
The top 5 social media networks in terms of value:

Facebook (89%)
LinkedIn (83%)
YouTube (81%)
Twitter (80%)
Instagram (56%)

On social media, about 80% of businesses publish mostly unique content.
Engagement (36%) and conversion rates are the most significant indicators for businesses (35% ).
B2C companies (58%) value social media more than B2B companies (46% ).
Some of the most significant social media challenges are as follows:
Lacking sufficient human and financial resources (26% )
Lacking a formal strategy (24% )
Creating a community of influencers and followers (24% )
If you're still not sure, here are ten reasons you may use to see what is social media marketing? and why using social media is a smart business decision.
Reason 1: Social Media Gives You The Chance To Tell Your Story
Why social media is important is because an online presence as a business on social media platforms such as Facebook or Instagram is a wonderful way to connect with your customers and connect with them on a personal basis.
Engaging with your customers through social media gets you additional visibility and helps you quickly identify your audience. Buyers will be able to discover you and relate to your tales on a more personal basis, which is exactly what you really want as a digitally connected business.
Reason 2: With a Low Budget, You Can Build an Audience on Social Media.
How to use social media for marketing can be the first thought that might pop up too many startups, businesses or enterprises. Various promotional methods are present on these social media platforms, social media advertising has to be one of the most cost-effective ways to market your brand digitally. The best aspect of social media marketing is that you don't have to rely on adverts or other forms of advertising to promote your company.
Once you've effectively strategized your social media marketing, you'll be able to increase traffic to your profiles on these platforms, which will finally bring them to your websites. This means that, even if you've got a limited ad budget, you still assist your business on these social networking sites, where increased branding accelerates your company's digital initiatives.
Reason 3: Social Media Helps To Keep Contact With Those Who Matter The Most
Entrepreneurs must be careful on social media networks while creating a brand image because that would be the first thing that customers will think of when considering any particular goods or services.
It's necessary to communicate with a target audience who has the potential to become buyers via social media platforms, leaving such an impression on their minds that your firm comes to their mind whenever they search for or consider purchasing a similar product online.
This link between a company and a prospective buyer is crucial in turning them from a potential buyer to a successful buyer and that's why social media is important for business.
Reason 4: Check what your competitors are up to.
Why social media is important as a basic simple doubt, I request you to check social media platforms and you will find the list of companies profiles on all social media networks are open to the public, this might be your opportunity as an entrepreneur to learn more about your competitor and the approaches they're doing to gain customers.
So that you will be able to include those suggestions into your digital marketing strategy after conducting this research of your competitor's profile and looking into all of the questions posed by their audience. You'll be able to better answer these questions based on these parallels, and you'll be able to inform your audience about subjects you didn't know about before.
Reason 5: Create Specific Audiences on Social Media Platform
How businesses use social media for marketing, simply as organizations can utilize the many tools available on social media platforms to see how many people were interested in their content and how many people responded to any calls to action (CTA's), and how many people bought something if they did. Statistics like this helps in the creation of a personalised audience, allowing you to target customers who appeared to be interested in your product or fled their carts at the last minute.
Having access to such data helps to target potential consumers who were on their way to becoming buyers but were unable to complete the transaction due to a variety of factors. Building a specific audience helps to create customers' satisfaction for those individuals who have been initially unsatisfied with your services and left their cart empty.
Reason 6: Discover Customers' Buying Patterns
This gives marketers a greater grasp of their target audience's likes, dislikes, and interests, enabling them to create a more effective marketing approach to attract them. Learning these patterns allows you to concentrate on the aspects of your page design that you are not following, allowing you to improve your digital marketing techniques to attract the correct customers and suit their needs. You may use social media to see what your clients are most interested in. As a result, you may develop content that is relatable to your target audience, enhancing social media engagement and that's why social media is important.
Reason 7: Encourage your overall return on investment (ROI)
You use digital marketing, to reach hundreds of thousands of people by simply targeting ads, limiting your advert costs because the cost of advertising on these social media platforms is typically less than the return, social media marketing can help you enhance your return on investment, resulting in more sales and revenue.
Facebook and Instagram assist you in acquiring more potential buyers while also aiming to keep potential customers engaged on their respective social media networks so that you and they both are in a profit state.
Because people are spending more time on their social media networks, they are more likely to see your ad or profile, visit your profile, and finally become your customers.
Reason 8: Develop Relationships With Your Prospective Customers
Today, why social media is important or why social media is important for business is because clients not only trust you with the product or service you provide, but they also learn a lot more about you as a company. Customers appreciate being heard and feel more fortunate when service providers provide them with the assistance they require, as well as creating a more welcoming and simply accessible contact system where they can lodge grievances or learn more about your business.
Communicate with them, interact with them on all conceivable platforms, discover what they want and like, and then utilise that information to develop a much more effective marketing strategy aimed at converting them from potential buyers to long-term clients
Reason 9: Grow Your Brand's Awareness With The Help of Social Media
Why social media marketing is important is because to reach a larger audience, you must first develop brand recognition, ensuring that potential buyers are familiar with your company and the only way to do so is to generate incredibly original and visually appealing material that will grab the attention of all potential clients and alert them to your company's existence.
Once you've made people aware of your brand and built a positive image of it, you'll notice that they're more likely to relate to it or the material you supply. As a result, you'll see a rise in not only engagement on your social media pages, but also the possibility of potential customers becoming clients and that's how businesses use social media for marketing.
Reason 10: Product And Service Promotion on Social Media
Being an active user on all social media platforms will assist you in the development of strong brand awareness.
It's also become a popular technique for business owners to market and promote their goods and services.
Branding of goods and services on social media sites such as Facebook is much easier in the digital world, where you can post quality photographs of your product along with its terms and allow your buyers to interact with these albums.
For example, Facebook offers a variety of ways for you to market your items through various adverts, such as the carousel, which allows you to display a number of photographs of your items and run a campaign over it.
This lets your customers see all of the things you offer as a company in one campaign.
Wrap Up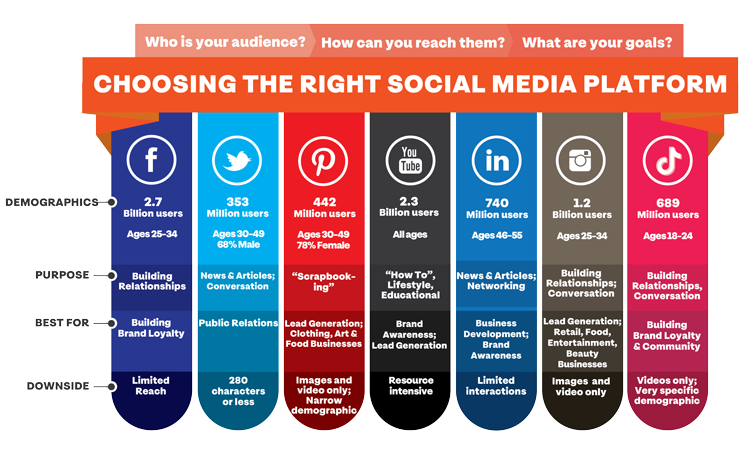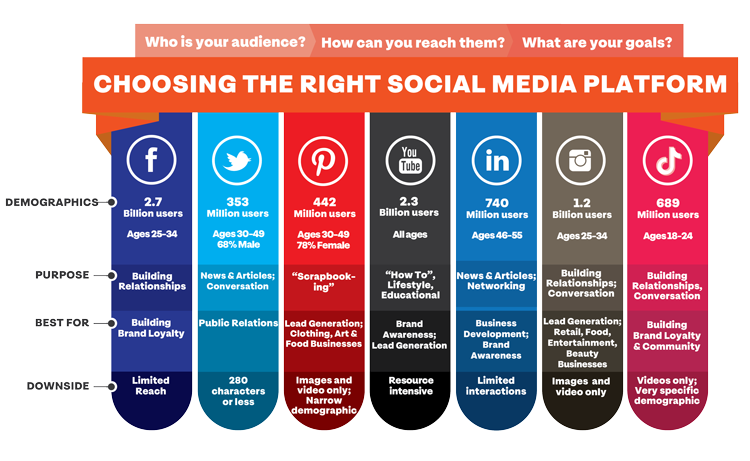 Social media is an extremely strong tool and in this digital era, owning a business may be quite beneficial if entrepreneurs, marketers, and even bloggers take advantage of this potential to the maximum.
A strong social media presence is essential for creating persuasive and interesting content that instantly interacts with your audience. A very well strategy is pointless unless it is implemented consistently.
That is why you must develop aesthetically appealing content so that the customer is impressed by what they see even before they read what is written. It could be a professionally or artistically clicked an image of your product, a visually designed social media post, a video, or even a professionally or creatively created social media post.
The idea is to grab people's attention before they connect with your business. You should focus your customer attraction techniques on connecting with your audience since no relationship lasts without connection, and you don't want your relationship with your consumers to be short-lived.
More loyal clients will follow from a greater connection with your audience, putting you ahead of the game and leaving your competition in the dust.