Suppose you've just made a wonderful new product and are eager to share it with the rest of the world. But, you have no clue how to get as many of your target customers to know about this breakthrough product.
You're not alone in your feelings. Many businesses, like yours, are struggling with the same issue of how to get their items in front of potential buyers. The majority of the time, your problem may be solved by choosing between two advertising strategies: What is search engine optimization (SEO) or What is pay per click (PPC) campaigns ads.
Which option, meanwhile, is best for you? Is it ideal to go for an organic first method and attract visitors through search engine results, or is it better to pay for top-of-the-keyword result page ads?
We've looked at what you may expect from these two marketing approaches in this post. We've also included some SEO and PPC pro's and con's, as well as descriptive data and real-world examples, to give you a good idea if SEO or PPC is right for your company — or both.
What is search engine optimization ?
The question of how to do search engine optimization is a common one. The method of improving your website and web pages to rank in the organic results of search engines such as Google and Bing is known as search engine optimization (SEO). The significant aspect of SEO is that you can't pay to be on top of the page. Algorithms in search engines determine the quality and relevancy of your page and rank you appropriately.
Your customers, use search engines like Google or Bing to search for any new marketing jargon or find delicious pizza. While you focusing on SEO, you are improving the chances that your target audience will find you while searching for keywords related to your goods or services on Google.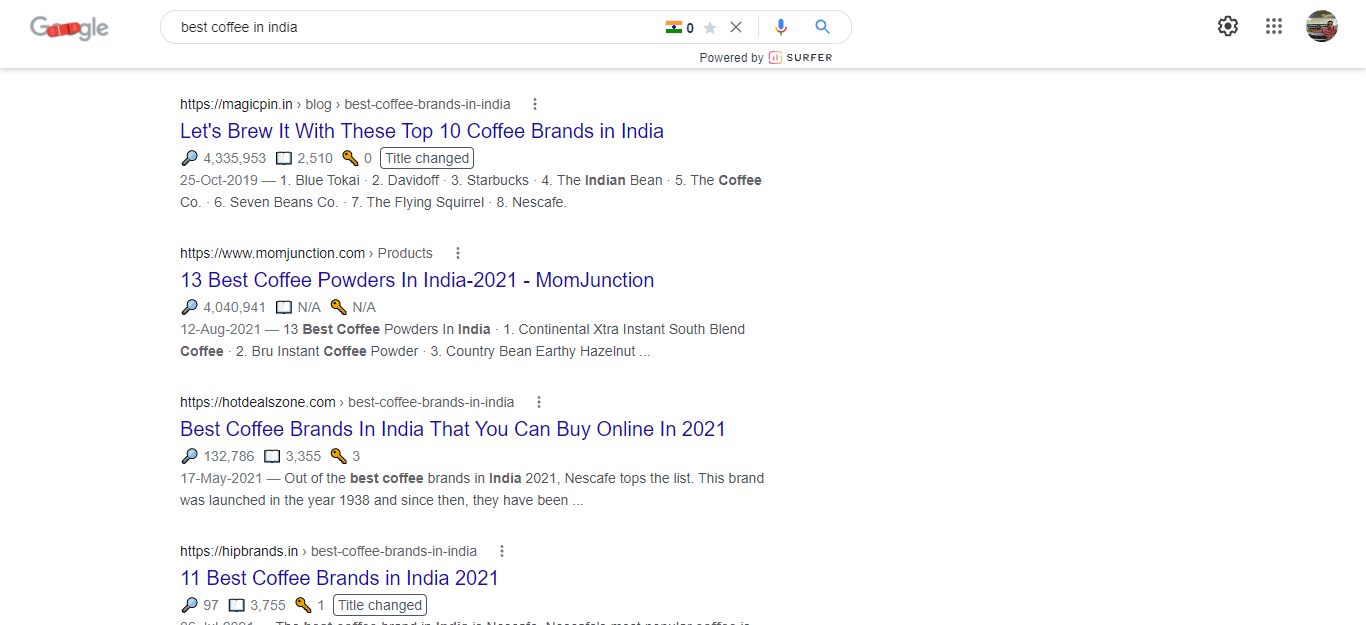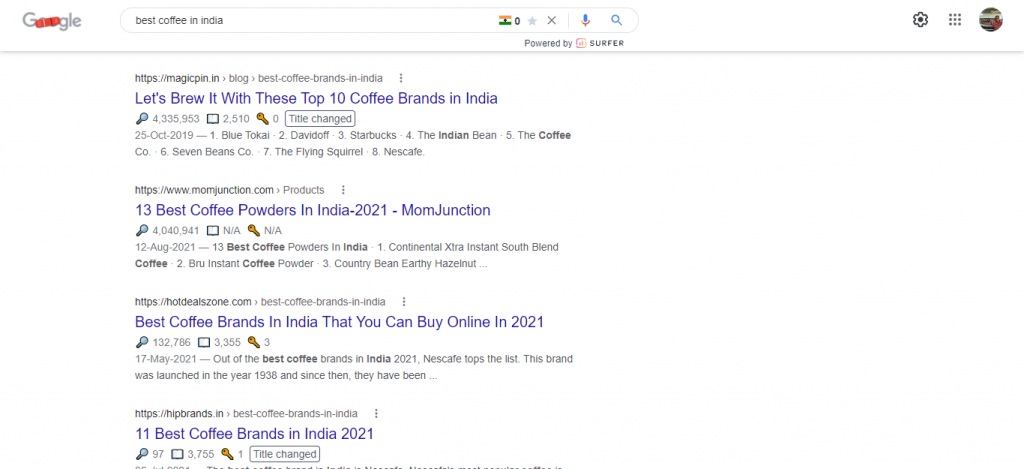 As Google controls 92.24% of the SERP industry, most SEO methods revolve around it. As a result, if you want to rank higher on Google's search engine results page, you'll need to learn types of search engine optimization such as Google's 200 ranking criteria, technical SEO, link building, content development, and a lot more.
Pros of SEO
Here are a few SEO benefits:
1. SEO is less expensive in long run.
Despite hiring freelancers or agencies, as well as paying for SEO tools, takes time or money, SEO is still less expensive than PPC in the long term.
You won't have to keep spending money to get your target consumers to view your content if it ranks and brings traffic to your website and unlike the PPC campaign, where you pay per click when these users choose to click on your link, it costs them nothing. Organic traffic is accessible and cost-effective as well.
2. SEO helps you to target various stages of the funnel.
Your audience isn't all in the same place in the sales funnel.
At the top of the funnel, some people are just beginning to learn your brand. Others have already reached the bottom of the funnel and are reaching for their wallets.
You may also use SEO to develop several types of content (blog articles, guides, and case studies) that cater to each section of your audience at the appropriate point in the sales funnel.
3. Consistent Search Traffic.
As long as you keep optimizing your website or web pages once you rank on Google, you may expect free traffic to your website or web pages.
Unlike PPC marketing, where your website stops displaying in search results after your marketing spend runs out, SEO has no off-and-on button.
4. Brand authority through organic listings.
Frequently showing in search results for phrases relating to your goods and services builds trust and brand authority among your potential customers.
It also tells Google that you're an authority on that subject or issue.
Cons of SEO
Here are a few reasons why you may dislike SEO:
1. Algorithms for search engines are dynamic in nature.
Over the years, search engines, particularly Google, have updated their algorithms several times. With these developments, you'll need to pay special attention to your branding strategy and organic outcomes.
2. Optimise your website on a regular basis.
Your duty was not done after you've positioned your website to rank for targeted keywords. You'll need to optimize your content and web pages on a regular basis to maintain them ranked.
Two cases of optimization cover refreshing outdated articles and removing old/expired links.
3. Search engine optimization takes time to provide results.
If your website or domain is brand new, SEO is unlikely to bring immediate results. The reason for this is because Google's webpage ranking is influenced by a wide range of criteria.
4. It demands advanced knowledge and abilities.
If you don't hire a specialist, you'll need to be a great writer and SEO expert to correctly optimize your content for search engines.
Running a company while taking technical SEO, writing, and link-building programmes are definitely time-consuming and intimidating.
What is PPC?
Pay per click (PPC) advertising is a type of search engine marketing (SEM) in which an advertiser pays a publisher (such as Google or Facebook) every time someone clicks on an ad. This strategy allows marketers to only pay when people interact with their advertisements, which means you only pay when people are interested in your offer and ready to buy.
Advertisers bid on search terms related to their target audiences, and this approach is mostly linked with search engines. You may have noticed that the top search results have an "Ad" label next to them. PPC ad costs are generally determined by your industry and the number of searches for the phrase you're targeting.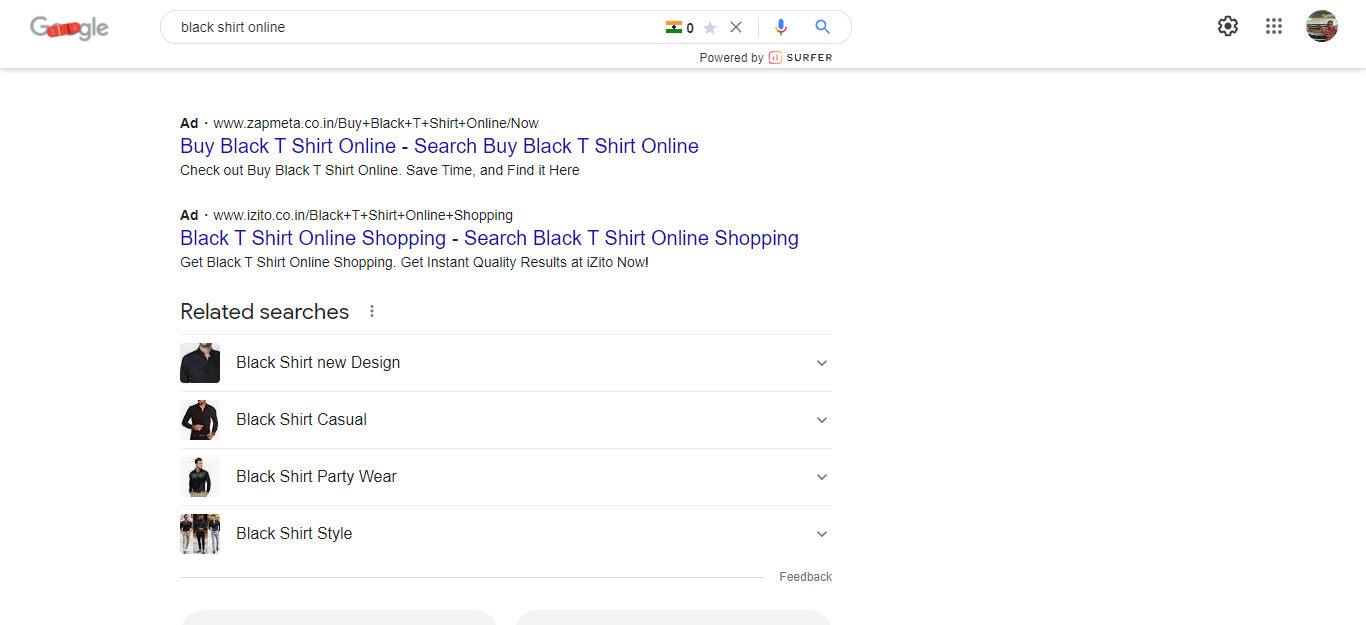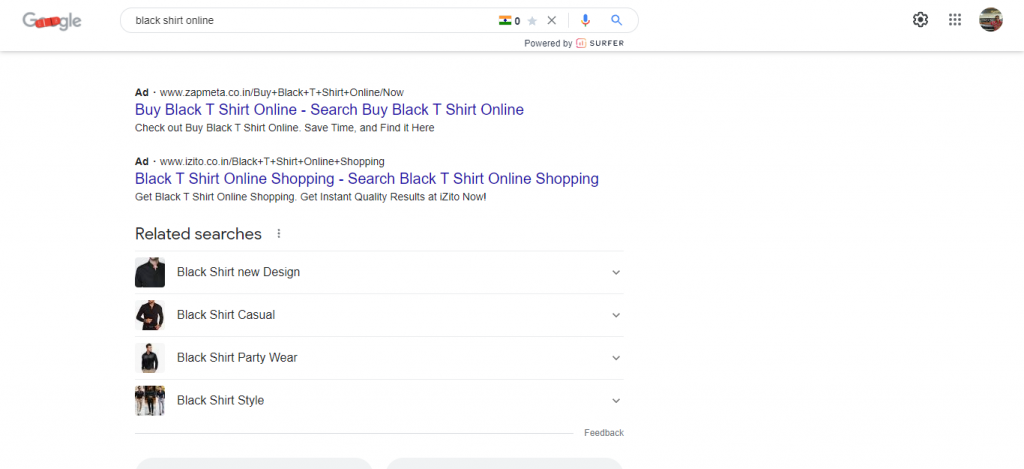 If you don't have the domain authority to get your site ranking organically on search engines, PPC advertising may help your business stay competitive in a crowded industry and rapidly get in front of its target consumers.
Pros of PPC
The following are some of the benefits of pay per click:
1. Pay-per-click advertising provides rapid results.
While SEO might take months to provide results, a PPC campaign can produce results in as little as a few hours.
2. Pay-per-click ads show above organic results.
Your website will appear top on the search engine result page if you implement a PPC campaign for your chosen phrase.
As a result of this ranking, your viewers will see you first before scrolling down and find the other results.
3. You can pinpoint your target audience with PPC.
You get to pick whom you want to target with your advertising when you set up a PPC campaign.
Are you looking for individuals from a certain region? Or those of a certain age group? What is your marital status? Or is it curiosity? If that's the case, PPC is the way to go.
4. A/B tests on a PPC ad can be done fast.
With a PPC campaign, you may test two different advertisements at the same time to see which one converts better.
All you have to do is modify a few ad components, such as the ad wording, and then let them run for a while. You may either "kill" the Google advertising or continue optimising to increase your results, depending on how well they work.
Cons of PPC
1. PPC campaigns can be burdensome.
You can't conduct a PPC campaign if you don't have any money. You must pay for each link that your audience clicks, which means that if your money runs out, your visitors will as well.
When you're in a competitive field like legal or insurance, a PPC ad might cost considerably more (as much as $40).
2. Profit margins are falling.
Even though a PPC campaign may provide quick victories, it typically means smaller profit margins. Although PPC is a "pay to play" model, overall customer acquisition costs (CAC) will continue to rise even if your product and service pricing remains the same.
3. PPC advertisements grow stale.
As rules are imposed by ad networks like Google, businesses have limited influence over your paid ad. As a result, your content may use similar phrasing to that of your rivals, making it simple for your audience to ignore.
A. SEO vs PPC : An Overview
The major difference between SEO and PPC is that SEO may help your content rank higher in search results, increasing the probability that your audience would click on it and trust it.
SEO is more successful for local searches and may help you maintain a stronger online presence for a longer period of time. Pay-per-click (PPC) is an acquisition tactic that needs you to pay ad money in order to have your content before a targeted audience when they search for certain keywords online.
Which is helpful between SEO vs PPC?
When it comes to choosing between SEO and PPC, it's like deciding whether to eat with a fork or a spoon – it depends.
Are you going to serve pasta? Sure, I'd like a fork. Soup? I'd prefer to eat with a spoon.
Similarly, there are instances where SEO is superior to PPC and vice versa. Let us take a glance at a few of these outlines.
How search engine optimization works
You have a limited marketing budget.
You want to improve the trust of your brand authority.
You want to get the most out of your money in the long run (ROI).
You want to develop content that appeals to your audience at various points throughout the sales funnel.
How does pay per click work ?
When you use PPC, you'll receive better outcomes if you:
You're looking for rapid results.
Your product is unique or one-of-a-kind.
You're advertising a limited-time deal, such as a Christmas sale.
You want to send people to a sales page or a landing page.
B. How SEO and PPC Work For You
Why not merge SEO and PPC and put them to work for you instead of selecting between the two?
Here's how to have the best of both techniques.
1. Create retargeting campaigns first.
Is it possible that someone looked at your site, most likely the price or check-out pages, but didn't buy?
You can easily implement a retargeting ad to encourage these visitors to return to your site and buy the item even after they've gone.
2. Use social media ads to promote your blog content.
Use social media ads to promote your blog content and you want your content to rank naturally, you may enhance its visibility quickly by advertising it on social media.
Not only can these advertisements aid in content dissemination, but they may also aid in the acquisition of critical backlinks that will help you improve your rankings.
Also, after spending hours writing your newest blog post, guide, paper, or case study, it would be a pity not to market it.
3. Gather information from ads to enhance your SEO campaign.
PPC campaigns provide you access to a wealth of information, such as keyword search volumes, phrases your rivals are bidding on, and the most effective calls-to-action.
You'd be able to build better SEO tactics with less work if you used all of this data.
C. SEO vs PPC : Statistics
Over 92% of worldwide online traffic is attributed to Google.
Only 0.21% of online material receives more than 1000 monthly visitors from Google, accounting for 90.63% of all traffic.
A click on an organic link was found in 46.40% of browser-based Google searches.
Less than 100 backlinks are found on 99.2% of website pages.
Every day, Google processes approximately 7 billion searches (or 2.5 trillion searches per year.)
SEO generates nearly 100% more visitors than sponsored traffic.
60% of mobiles phone users have immediately contacted a company after seeing it in a search result (vis, "click to call" option).
64% of marketers put money into SEO.
B2B search traffic is trackable in 76% of cases.
Only 7% of non-local searches resulted in a purchase within a day, whereas 18% of local smartphone searches ended in a purchase.
Clutch polled 506 people and found that 390 of them know a sponsored search ad when they saw one.
The Google Display Network covers 90% of the world's Internet users.
In 2021, the amount spent on search advertising is anticipated to surpass $170 billion.
Adblock is installed on over 763 million devices. Adblock is fantastic as a customer. It disables the creepily tailored adverts that appear on your Facebook feed. However, as a marketer, it may be discouraging to spend money on PPC if a large percentage of your target audience never sees your ad. Furthermore, in the previous four years, ad blocking has grown by 15-30%.
PPC ads may increase awareness by up to 80%. Despite ad blockers, PPC continues to be an efficient way to expand your brand's reach.
At $18.57 per click, the insurance industry has the highest average monthly cost-per-click (CPC) in Google Ads search advertising.
The electronics business has the lowest CPC in Google Ads search advertising, at 83 cents per click.
The average Facebook Ads Click-Through Rate is 0.89% across all sectors. The Pets and Animals industry has the greatest CTR, while the Science business has the lowest.
The industry average cost-per-click (CPC) for Facebook Ads is $1.68. The financial business has the highest average CPC ($3.89), whereas the food and beverage industry has the least ($0.42).
PPC is unaffected by Google's algorithm changes. While not strictly a statistic, one of the most significant advantages of PPC is that it is unaffected by Google's ever-changing SERP ranking algorithm. In 2018, Google said that their algorithm has been changed 3,234 times! If you're utilising the SEO approach, you'll need to change your content optimization to meet the new algorithm's criteria in order to rank higher.
According to Clutch's poll, 75% of marketers think sponsored advertising makes it simpler to locate what they're searching for. Because of the combination of ease of use and finding what the searcher is searching for, the first page of search engine results — especially the few hits — receives the vast majority of clicks. PPC bidding on target keywords meets both of these requirements: the paid advertisements appear at the top of the SERP and answer the searcher's inquiry.
Final Thoughts
Either you proceed with SEO or PPC is basically a matter of personal choice. So keep your cool to examine the positive and negative sides of both SEO and PPC to choose which is the best fit for you. If ever possible, combine the two processes to achieve even better outcomes for your brand.
Just consider SEO to be an apple and PPC to be an orange. Is it reasonable to argue that an apple is superior to an orange and likewise?
Both these items are fruits and are good sources of vitamins & yet they're not the same at all.
You should eat them both if you wish to have a balanced diet. After all, you should be using and optimizing all advertising strategies that work effectively for your brand.